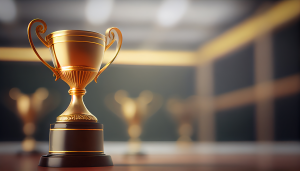 アクアソムリエが、市場で流通する水関連商品を評価・認定する「JAPAN AQUA AWARDS 2023」を今年も開催いたします。
日本アクアソムリエ協会(JASA)は、日本全国のアクアソムリエを中心に一次審査を行い、その後アクアソムリエマイスターや専門家からなる審査員団による最終審査を行います。
日本で初めて「水」に着目したアワードであり、応募する生産者や販売者は「商品の知名度向上」、「販路拡大」、「商品のレベル確認」を行うことが可能です。
また、厳正な審査により、プラチナ(最優秀賞)、ゴールド(金賞)、シルバー(銀賞)の3段階の品質ラベルが付与され、消費者の安心感につながっていくことでしょう。
---
This year, the JAPAN AQUA AWARDS 2023, in which aqua sommeliers evaluate and certify water-related products in the market, will be held again.
The Japan Aqua Sommelier Association (JASA) will conduct the first round of judging, led by aqua sommeliers from all over Japan, followed by the final judging by a panel of judges consisting of aqua sommelier meisters and experts.
This is the first award in Japan to focus on "water," and producers and sellers who apply can "increase the visibility of their products," "expand sales channels," and "confirm the level of their products.
In addition, through rigorous judging, three levels of quality labels will be awarded: Platinum (Grand Prize), Gold (Gold Award), and Silver (Silver Award), which will provide consumers with a sense of security.